'Forcing branch' is an age-old practice across cultures in which flowering branches are brought indoors during the winter to fill the room with early blossoms. These flowering branches, through its shifting forms and delicate fragrance, usher a gradual exhibit to preview spring.
Inspired by the plant's capillary action,
Folia & Blossoms
is a sculpture with a stem structure that softly diffuses fragrance from its oil vessel.
Folia & Blossoms comes with a 10ml Michelia Folia & Blossoms Essential Oil Dropper.

This essens is a wildcrafted oil steam distilled from Michelia leaves and flowers native to the Chinese Himalayan Mountains. Michelia Folia & Blossoms is an exquisite fragrance with sweet floral notes and subtle tropical spicy aroma carrying nuances of a tea-like undertone.
Handblown glaze glass, copper plated stainless steel, copper screws, and cotton thread stem

580 x 170 x 60 mm
Contact for availability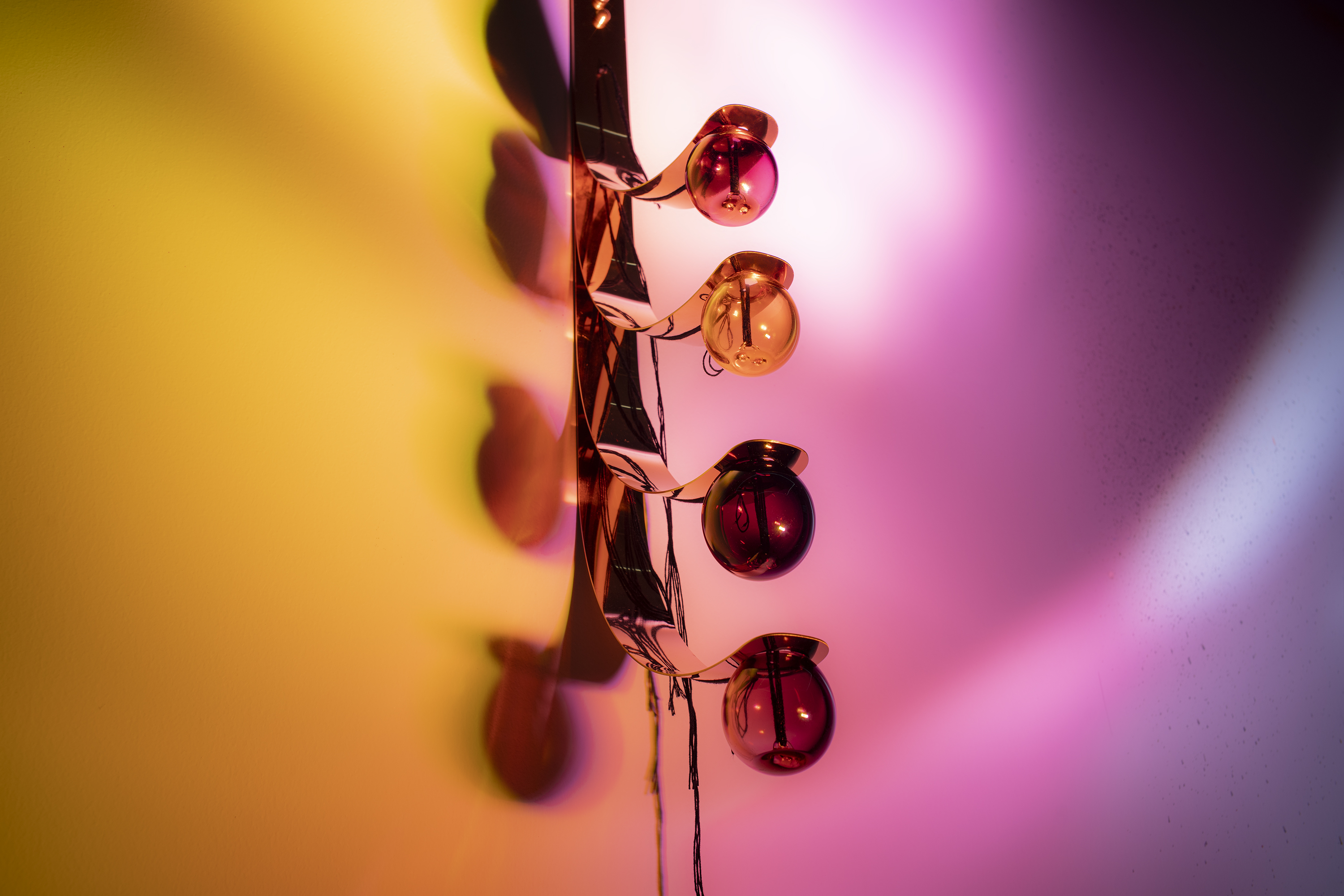 Photos by oornament